Chrispy is sorry, but he posted the OLD web site, not the new one a few days ago. Let's try this again !
The link is:
http://stjoshi.org/
(or click on the title above).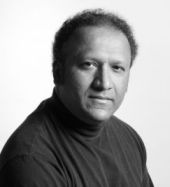 ... This site offers a comprehensive view of S. T. Joshi, including an autobiography, a full bibliography of his published writings, photographs of Joshi and his family, discussions of Joshi's works in progress, and links to publishers and related sites. ...