What can every Lovecraft fan not be without this year?
A 2012 LIMITED EDITION CTHULHU CHRISTMAS ORNAMENT by Alex McVey (Signed Limited Edition Resin Sculpture)!
To reserve yours or get more information just click the artwork below.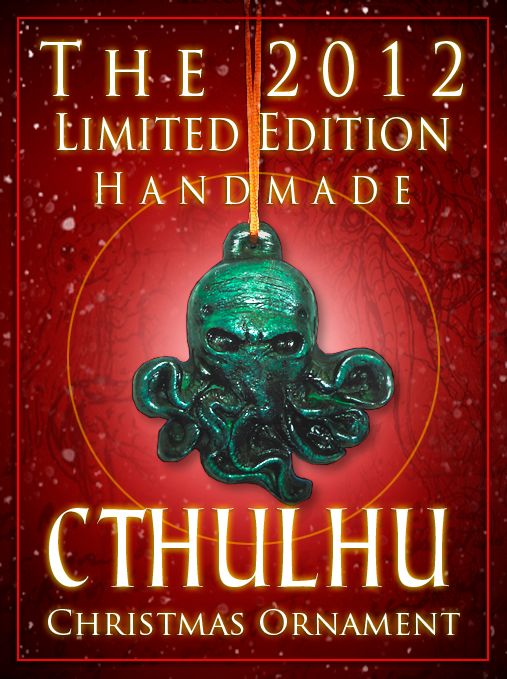 Miskatonic Books has commissioned renowned artist Alex McVey to create a unique, signed, limited edition Christmas ornament specially designed for the H. P. Lovecraft enthusiast.
This ornament is limited to only 250 signed and numbered sculptures. Each ornament is hand-cast, hand painted, and hand numbered by the artist. Each year we will be creating a new holiday sculpture and those purchasing this years ornament will have first chance at getting matching numbers on next years Lovecraft Christmas ornament.
Limited edition resin sculpture ornament of only 250
Hand-cast
Hand painted
Signed by the artist
Comes with golden tie string.
Approximately 4 inches tall and nearly an inch thick.